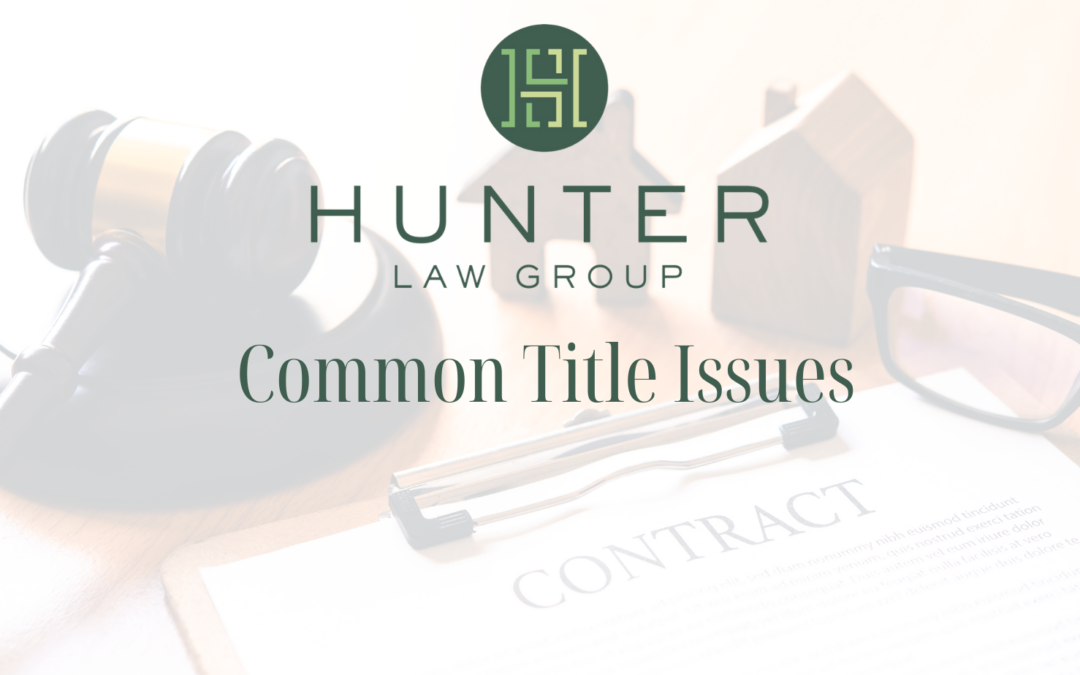 Common Title Issues Once you decide to buy or sell property, you will have a title company involved in the transaction. The title report will provide the party's direction on how to get to closing and for the seller to convey clear title to a buyer. Frequently though,...
read more
Hunter Law Group
1900 W. 75th St.
Ste. 120
Prairie Village, KS 66208
The information on this website is for general information purposes only. Nothing on this site should be taken as legal advice for any individual case or situation. This information is not intended to create, and receipt or viewing does not constitute, an attorney-client relationship. The choice of a lawyer is an important decision and should not be based solely upon advertisements.