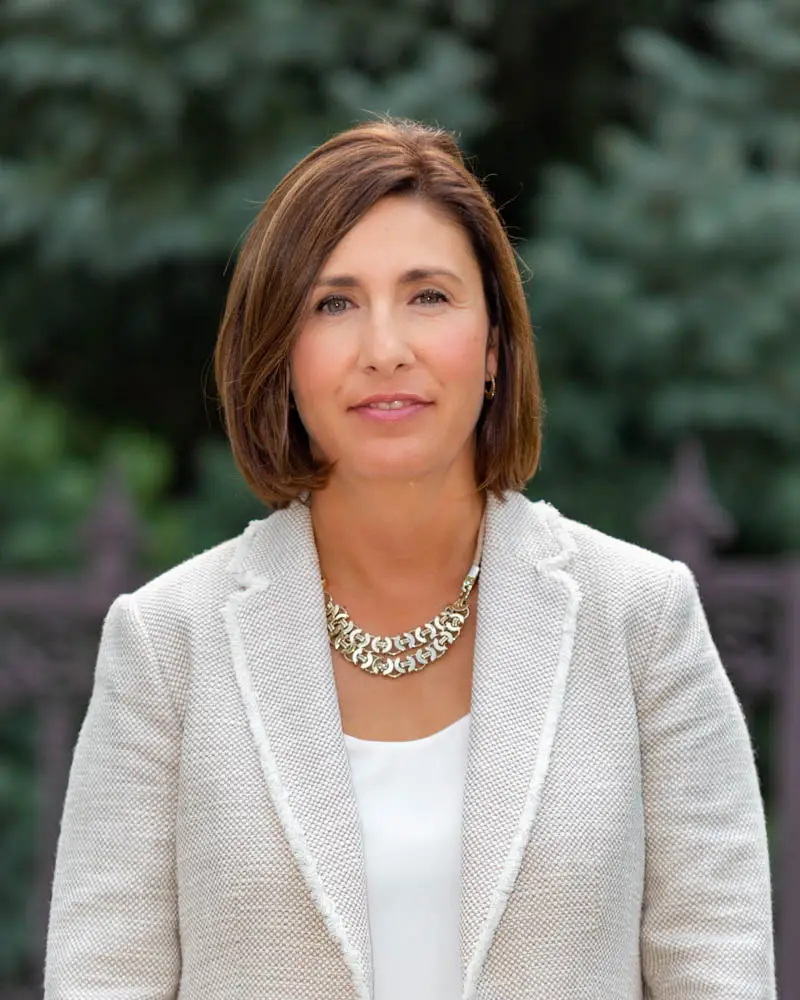 Mandi Hunter
As the founder of Kansas City's first full-service stand alone real estate law firm, Mandi has been thankful for her role in pioneering a highly respected approach to law that has lead to her setting legal precedents for clients that shape state laws, being recognized several times as an elite "Super Attorney" by her peers, and earning the business of publicly traded companies, governments, banks of all sizes, and individuals who absolutely need a successful resolution.
Mandi founded Hunter Law Group in 2001, and enjoys leveraging her extensive experience for representing both businesses and individuals when disputes arise. Her track record with litigation has not only seen her embrace success when the legal precedents are on her client's side, but help forge new legal precedents when the existing precedents do not make sense. Her willingness to go above and beyond has resulted in significant clarifications and changes to the laws pertaining to certain real estate items on both sides of the state line. These legal decisions have granted Mandi with the distinction of impacting aspects of the entire legal landscape, and the decisions reached in her cases have gone on to change how several of the real estate laws are understood, which will continue to impact tens of thousands of legal rulings over the next decade.
When starting her firm, Mandi knew that she wanted to create a different kind of legal model that leveraged her diverse experiences to be as much a partner, consultant, and collaborator for clients, as she was a legal advisor to them. This unique problem solving mindset enabled her and ensuing team members to create full-spectrum solutions to the problems clients were looking to solve, regardless of whether those solutions were non-legal or required legal action.
Mandi Hunter and her team represent their clients in a wide variety of transactions and litigation primarily in matters involving real estate.
A native of the Kansas City area, Mandi is admitted to practice law in both Kansas and Missouri. Mandi Hunter received her Bachelor of Arts in Political Science from the University of Kansas where she graduated with honors. She then went on to obtain her law degree from the University of Missouri-Columbia.
Mandi Hunter is honored to be recognized as a "Super Lawyer – Top 50 Women" in Missouri and Kansas in 2019 and 2020. This honor is peer nominated and no more than five percent of all lawyers in Missouri and Kansas are selected to receive this honor.
When Mandi Hunter is not practicing law, she enjoys being active and giving back to the Kansas City Community by serving as a member of several legal associations and as a director on a variety of boards and commissions, including the Johnson County Bar Association Board of Directors, Johnson County Library Foundation, and being appointed to the Leawood Planning Commission.
Most recent publication:
Narrowing the Scope: Kansas Fraudulent Lien Statute, Journal of the Kansas Bar Association, September/October 2021 Issue, Vol. 90, No. 5.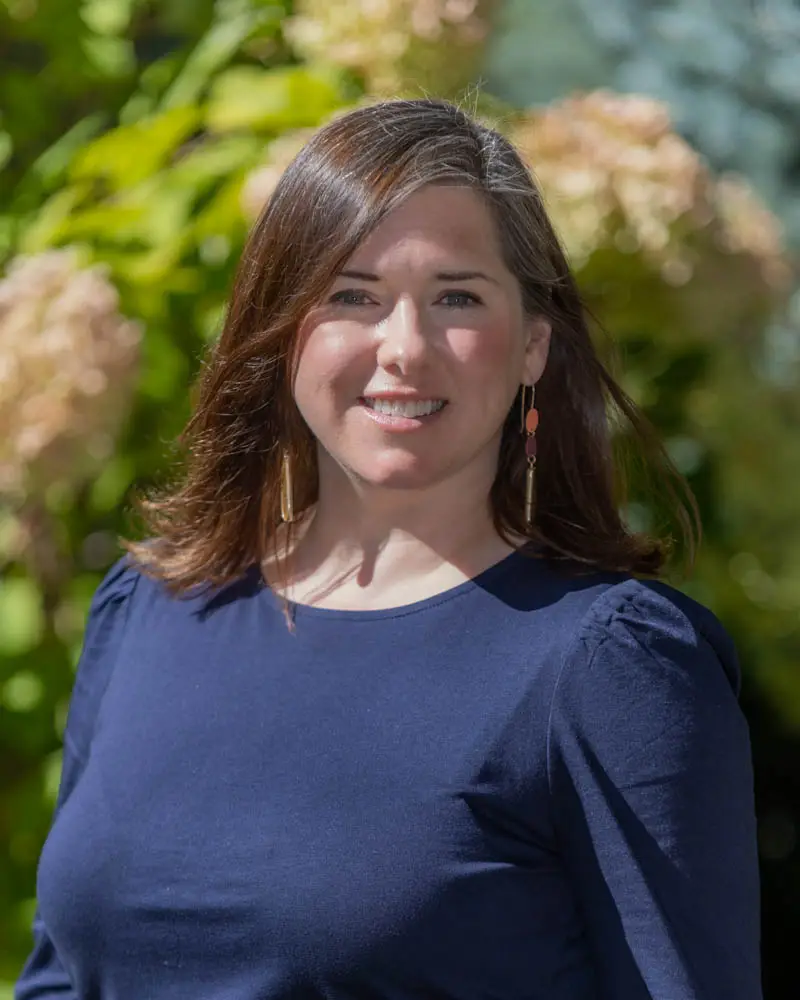 Stephanie L. Hammann
Partner
Stephanie attributes her early success to her love of helping people find their way when faced with daunting challenges, and her collaborative approach with opposing parties or counsel. Stephanie seeks to guide her clients toward practical solutions that work for them.
A product of Kansas City, Stephanie's practice focuses on real estate litigation and providing counsel to clients in transactional matters involving property issues. After spending the first several years of her practice in Denver, Colorado, Stephanie returned to her native Kansas City. In setting new roots back home, Stephanie has found a thriving and supportive community for both her practice and her family.
Stephanie was the recipient of the prestigious Sonnenschein Scholarship Prior for outstanding leadership and academic success as a law school student. She went on to secure a coveted judicial internship with an Executive Office at the United States Department of Justice.
Stephanie received her Juris Doctor with an emphasis in Urban, Land Use and Environmental Law from the University of Missouri-Kansas City School of Law in 2011. While in law school, Stephanie served as an emissary for the School of Law, recruitment chair for Phi Delta Phi Honors Legal Fraternity, and Research Editor on The Urban Lawyer. Stephanie also holds a B.A. from Drake University.
Most recent publication:
Narrowing the Scope: Kansas Fraudulent Lien Statute, Journal of the Kansas Bar Association, September/October 2021 Issue, Vol. 90, No. 5.
Case Note, Arnold's Wines, Inc. v. Boyle, 571 F.3d 185 (2d Cir. 2009). The Urban Lawyer, Vol. 42, Iss. 1 (Winter 2010): 209-210
Stephanie is admitted to practice law in Kansas, Missouri and Colorado.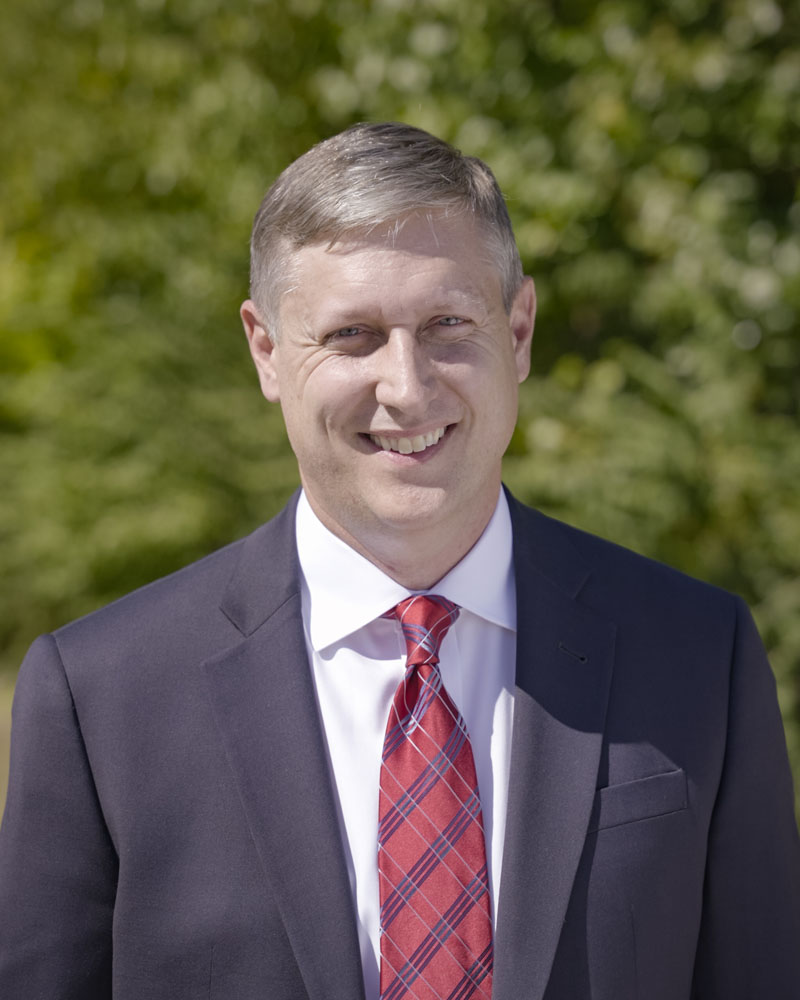 Andy Snyder
Attorney
With his career starting in journalism, Andy Snyder found joy in the investigative side of the job and getting to uncover details to help the clients and people he was working with. This appeal drove him to pass the Bar Exam almost twenty years ago and follow his interest in becoming a lawyer to continue to advocate for his clients and their real estate troubles.
Andy puts himself in his client's shoes, wanting to understand the frustrations and stress that they might be going through so he can achieve their goals with as little corresponding strain as possible. He has worked in multiple law offices, helping clients through real estate, bankruptcy, and estate planning issues. With his position in Hunter Law, he will continue to use his investigative skills and connectivity with his clients to achieve the results they are looking for.
When Andy is not assisting clients through their real estate troubles, he is involved with his local youth sports, scouting, and other community organizations. He also makes time to spend with his wife, four kids, and two dogs, all while helping his community and clients achieve a better life.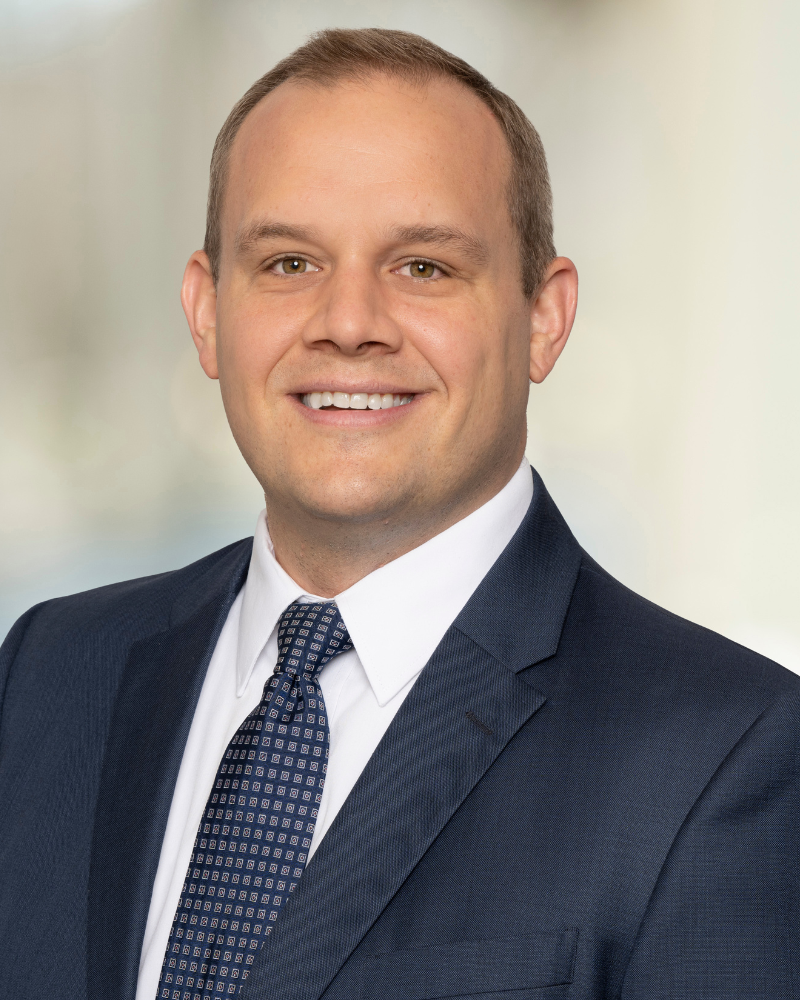 Alex Aggen
Attorney
Alex focuses his practice on helping get real estate deals done, and assisting clients who come to us when those deals have been derailed. Working with individuals, businesses, and even local governments, Alex counsels clients on a variety of issues, including permitting and administrative hearings, while working to create valuable solutions focused on the client's principles and goals. Additionally, Alex has experience representing clients in commercial litigation, contract negotiation, and corporate matters. Alex is fluent in Spanish and has advocated for Spanish-speaking clients seeking practical solutions to their legal needs.
Previously, Alex was an assistant city attorney for one of the fastest growing cities in Kansas, serving as counsel to its Planning Commission and Board of Zoning Appeals. City staff regularly relied on Alex to analyze and resolve issues with businesses and individuals interacting with city regulations and code. He now brings this expertise to the table for clients navigating municipal issues.
Alex earned his undergraduate degree from Brigham Young University, where he volunteered as a Court Appointed Special Advocate and served as an administrator for the Special Olympics. Alex received his law degree from the University of Michigan Law School, where he participated in the Michigan Innocence Clinic, the Child Welfare Appellate Clinic, and as a mock trial coach to high school students.
Both inside the law and outside of it, Alex enjoys getting involved in his community. He is a section officer for the Johnson County Bar Association, a graduate of the Kansas City Metropolitan Bar Association's Ross. T. Roberts Trial Academy, and is a member of the J. Reuben Clark Law Society. He has spent years as a soccer coach, youth Sunday school teacher, and supports the Boy Scouts of America, having served many years as an Assistant Scoutmaster. He also treasures spending time with his wife and three children. If someone is trying to round up a crew for hiking, biking, pickleball, or tabletop board games, he's there.
Alex is admitted to practice law in both Kansas and Missouri.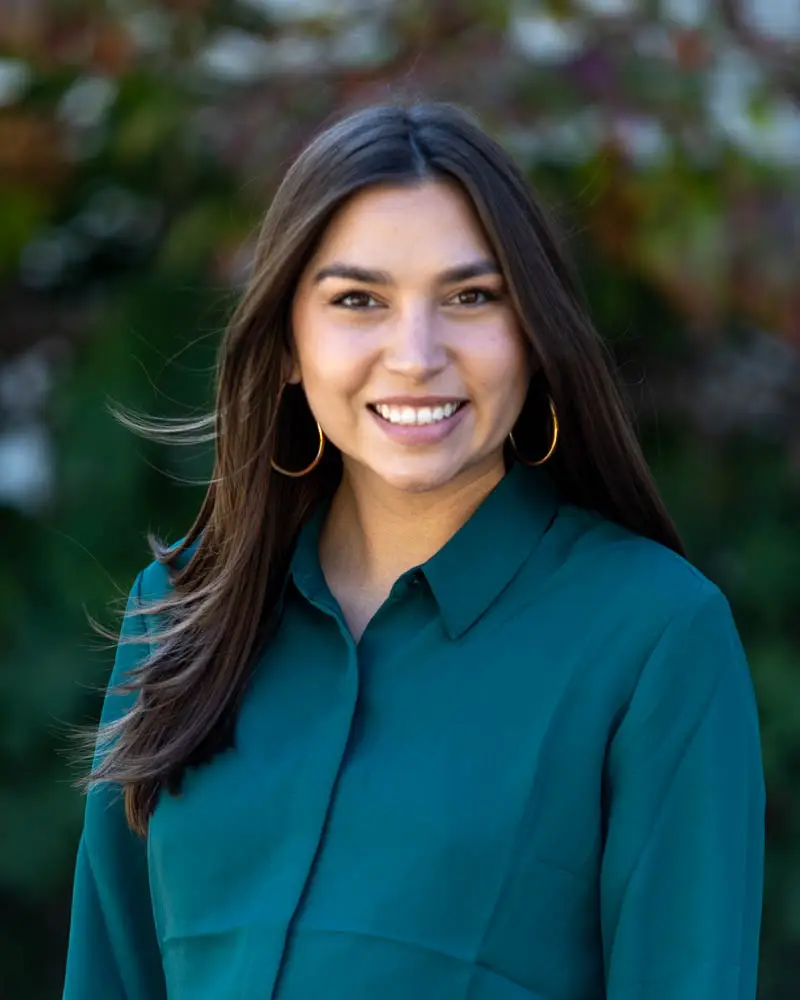 Chelsea Schemmer
Legal Assistant
As someone who loves putting together all of the small details behind a bigger vision, Chelsea enjoys being able to watch her administrative work and legal assistance aid her teams with accomplishing tasks that others may have thought were impossible. During her time as an executive assistant for a well-known CEO, as well as throughout her time at Hunter Law Group, Chelsea has excelled at coming up with new systems and processes to help everyone in the office be in a position to fulfill their potential.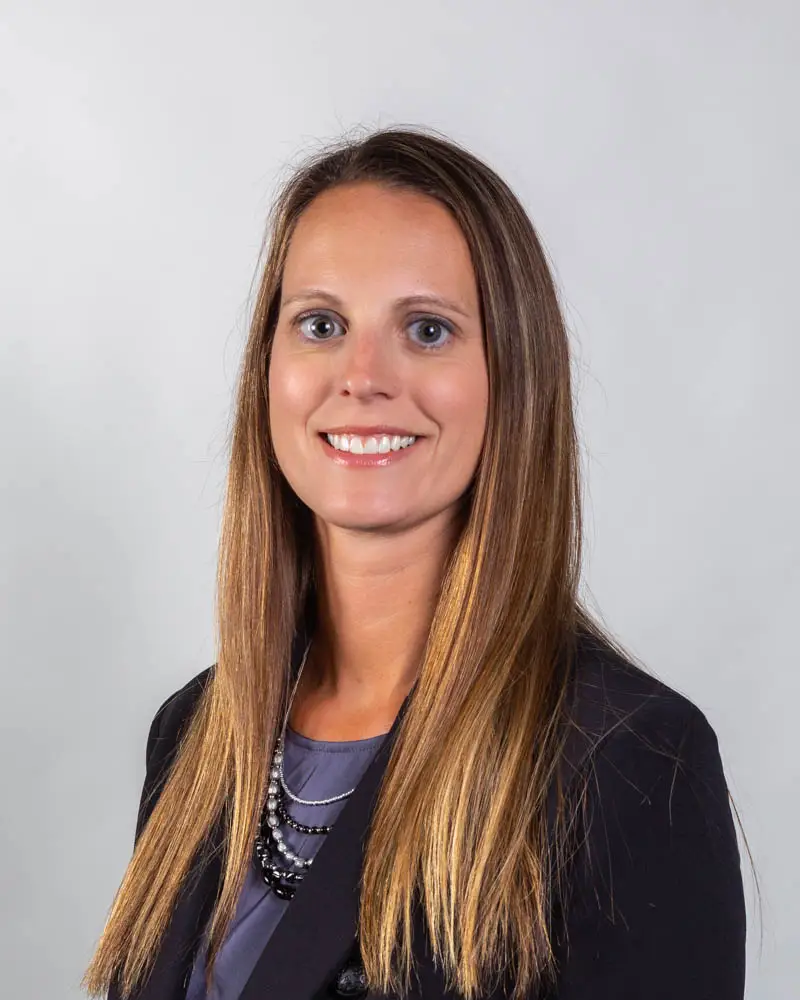 Jessica Kukuzke
Accounting Specialist
With more than 15 years of bookkeeping experience, Jessica has worked across a wide range of industries including legal, construction, agriculture, and IT, prior to bringing her talents to the Hunter Law Group.
At Hunter Law, Jessica provides business support to the firm and handles the overall financial and accounting tasks for the firm. Jessica most enjoys leveraging her knowledge of bookkeeping and billing to help Hunter Law Group grow, and provide an attentiveness to client's needs. Jessica graduated from the University of Northern Iowa.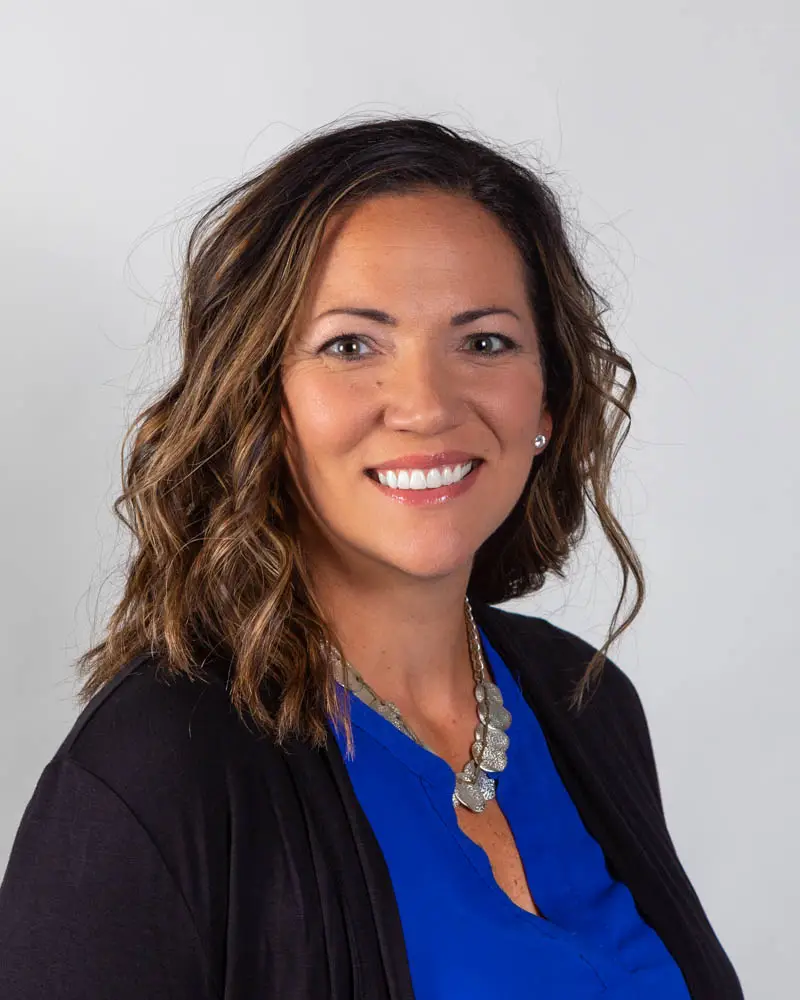 Amy Strasburger
Chief of Staff
A "get things done" specialist, Amy has more than 15 years of experience in administrative leadership and operations executive roles. She works with the firm to align resources with the firm's vision and goals. Her positive, helpful, and out-of-the box thinking helps find solutions to support in all areas of the business.
Growing up on a farm, Amy learned to work hard and work as a team at an early age. When she is not playing the role of wife, mom or professional task-manager, you can find her coaching youth sports, teaching fitness classes, and spending time with family.
Hunter Law Group
1900 W. 75th St.
Ste. 120
Prairie Village, KS 66208
The information on this website is for general information purposes only. Nothing on this site should be taken as legal advice for any individual case or situation. This information is not intended to create, and receipt or viewing does not constitute, an attorney-client relationship. The choice of a lawyer is an important decision and should not be based solely upon advertisements.